News — Wheelchair rental
Posted by Jeff Goldstein on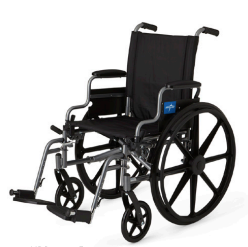 Wheel Walkers Inc. has dedicated itself to providing mobility aides for individuals in need across the GTA for many years. As a dedicated supplier of MEDLINE wheelchairs, we have a broad selection of wheelchairs suitable to the patients specific needs, including for different sizes, weight capacities, with swing-away foot rests, elevating leg rests, desk-length arms, and different materials including leather, nylon, steel.  Our wheelchairs are designed for portability, with lightweight options and weight capacities up to 350 lbs.  All of our wheelchair rentals are foldable for ease of transport. We offer lightweight transport chairs and more heavy-duty bariatric wheelchairs.  Our...
Posted by Jeff Goldstein on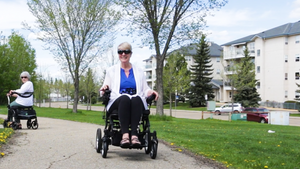 Wheel Walkers Inc. is proud to be a merchant of Travel Buggy power wheelchairs, which comes in three (3) foldable, lightweight and transportable models. Our company offers flexible rental periods for power chairs, wheelchair rentals, walkers, and other mobility requirements. The DASH Ultra-Lite is the most portable power chair on the market. It is lightweight yet offers strong and comfortable seating.  It is ideal for customers where portability of their mobility device is paramount. With a chair weight of 39 lbs. and a max. weight capacity of 265 lbs., DASH is convenient to load in and out of cars.  The...